We're a small, friendly team of practitioners and together we help keep the clinic running smoothly. All our practitioners are registered osteopaths, but each has a different area of interest and specialism. We all regularly undertake courses to keep our knowledge and treatments up-to-date.
Michael Morton BSc (HONS) Ost Med, DO, ND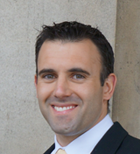 Michael has worked with local tennis, football, swimming clubs and recreational sports enthusiasts to provide assessment of body mechanics to help improve sports performance. Although he has a keen interest in sports and sports related problems, he is an all round structural/mechanical osteopath treating all types of injuries and problems from arthritis in the elderly to scoliosis in young children. His other areas of specialism include work related problems, ergonomics in the work place and whiplash injuries.
Geraldine O'Rawe BSc (HONS) Ost Med, DO, ND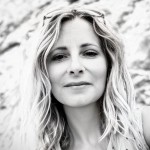 Geri is a registered osteopath, and also practises trigger point acupuncture and naturopathy. She specialises in cranio-sacral osteopathy, with emphasis on pregnancy and paediatrics. Core stability and Pilates-based exercise are also fundamental to her practice. She has an excellent working relationship with local midwives and health visitors, that she has built up since qualifying in 2001. She enjoys being able to treat the 'whole family' and the sense of community that that inspires. She is also a Hair Tissue Mineral Analysis (HTMA) practitioner, using individualised vitamin/mineral balancing and diet to restore optimum health and well-being.
Daniela Pavlidi BSc (HONS) Ost Med, DO, ND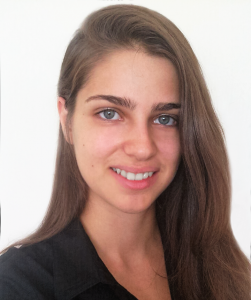 Daniela is a registered osteopath, cranial osteopath and naturopath that follows a holistic approach while delivering her treatment. She is keen is using different types of techniques (structural, visceral and cranial) and always welcomes a challenging case. Furthermore, Daniela is interested in managing the compensatory pain mechanism of the body to trigger a patient's natural recovery. Apart from the day to day aches and pains, Daniela enjoys treating babies and pregnant women. In general, her sole objective is to ensure a prompt and natural pain relief during a pleasant and professional treatment session.
Rob Ballard M.Ost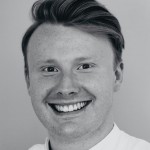 Rob is a registered osteopath with experience treating a wide range of complaints across all ages. He enjoys treating pregnant mums, babies and children, supporting the body throughout adulthood as well as helping to keep joints 'well oiled' during the golden years. Everyone's journey is unique, so Rob adopts a treatment approach based on the individual. This can range from direct joint and muscle release techniques to a gentle cranial approach. Particular areas of focus include stress management, postural correction and injury prevention. Rob understands the challenges, frustration and fear pain can create and he strives to get his patients better as efficiently as possible within a friendly and caring environment.
Anna Haag M.Ost
Anna is a r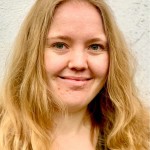 egistered osteopath, who predominantly uses structural and biomechanical techniques, ranging from soft tissue techniques and joint mobilisations, to joint manipulations and muscle stretches. She likes to incorporate aspects of visceral and cranial osteopathy, in addition to naturopathy, into her structural treatment approach; in doing so, she provides each patient with an holistic treatment plan. She also believes that each patient should be treated as a unique case, with the treatment being tailored to the individual. In Anna's view the patient's involvement throughout the treatment is of particular importance to achieve longstanding improvements and optimal quality of life. She enjoys treating adults from all age groups and has a particular interest in treating the elderly.